Do Not Close This Page, Please Customize Your Order
Do Not Hit The Back Button - It Will Cause Errors In Your Order
Before Diving In To "Developing A Wealth Mindset" You Really Need To Know About This ONE TIME ONLY opportunity that will not be repeated.
YES I need results NOW … what's the FASTEST, QUICKEST way I can see results immediately?"

This is the number one question I get from new enrollees to Vibration Tracks
So, here's the really great answer …
I know you're busy and your time is PRECIOUS.
That's why I had to regroup and figure out the most vital techniques that give people immediate vibration transforming results that set your mind up for mental strength, resilience and bliss.
I tested out and nailed down the KEY secrets that not only accelerate but also intensify the effects of the Ultimate Life Success Increased Productivity program…



I then teamed up with my good friend and world leading hypnotherapist Dr. Steve G Jones…

…Who created this advanced program to produce FASTER, EASIER, more BLISTERINGLY POWERFUL and almost IMMEDIATE results, with LESS work and LESS time investment from you.
The good news is, it won't take you ten weeks to learn … or ten days … or ten hours.
We specifically designed this accelerator course for busy people who DON'T have a lot of spare time … or who just need results really QUICK.
We've packed all the most powerful, proven and tested accelerators and intensifiers into this Advanced Program that goes way beyond the scope of what I was able to include in the regular program.
This advanced program has a retail value of $199, but today only, because you're a new enrollee, I'll tweak the rules and give you a special one time only discount of more than three quarters OFF …
saving you a massive $152 off the retail price … and you get a special bonus track completely FREE!
Why Am I Doing This?
Simple: because it gets you the results you want FASTER and EASIER than if you just used the regular program alone.
When you apply THESE intensifiers and accelerators you are proven to increase your results by up to 800% …
… getting you the same results in DAYS, that might ordinarily take you months or even years to achieve.
Here's the deal: Just click on the upgrade button for the Advanced Program now, and I'll get you INSTANT ACCESS to it.
Plus, I'm going to throw in the extra vibrational track Listed below for FREE … just my way of saying thanks for your decision to take action today. You'll FIVE incredible tracks from my  proven Accelerator courses for only $47! Saving you over 75%
Here's exactly what you get when you add "Maximum Motivation" to your order today…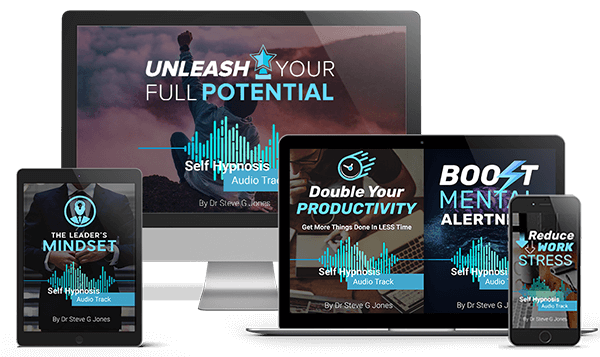 Maximize Your True Potential
Get ready to gain the upper hand against even most challenging circumstances…. When you add "Maximize Your True Potential" to your order today…
A lot of people struggle with negative belief patterns -
So when you come up against something challenging it can seem overwhelming… 
Making you feel frustrated, hopeless and stuck.
What you may not realize is that your BELIEFS are the root cause of  these negative mental patterns that STOP you from achieving anything you set your mind on. 
With these self-hypnosis tracks, however, you can immediately rewrite those beliefs. In just a few minutes a day. 
Using this series of specially crafted audio tracks, you can develop the mindset AND resilience needed to overcome any obstacles that get in your way. 
Now, you can enjoy a more prosperous, productive, and happy life.
These self-hypnosis tracks are designed to accelerate your personal growth and set the stage for your Dream Life!
AUDIO TRACK 1
Unleash Your Full Potential
What is really holding you back from stepping up to an elite level?
Hint: It has nothing to do with working hard or even natural born ability.
But rather a mental barrier that has been "installed" in you since birth.
Less than 8 % of people are able to reach their goals and realize their full potential..
And with this self hypnosis track you will become one of them…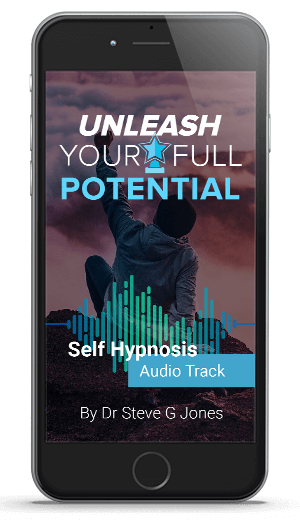 The moment this subaudible track reaches your ears... your mind will begin to release the mental blocks that have stopped you from getting what you desire in life.
These mental blocks are also the BIG REASON WHY  many people are unable to build greater wealth.
This software is the secret to open your mind to a powerful and prosperous world…
…Harnessed by the world's elite to perform at their Peak.
And unleash their true potential…
AUDIO TRACK 2
The Leader's Mindset
Your ability to progress and achieve greatness in life rests solely on being able to take control and believe in yourself.
This starts with a leader's mindset.
Great leaders not only know how to influence and lead others. They also possess the internal power to get the very best out of themselves.
Listening to this guided audio meditation is the most effective way to take command of your ship and install a strong leader's mindset.
With this formidable mindset installed, nothing can hold you back from greatness.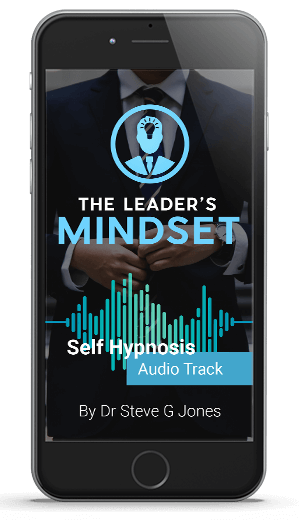 AUDIO TRACK 3
Boost Mental Alertness
Studies suggest that many of our cognitive abilities decline over time. 
However, there is a highly effective way to keep our minds fresh and sharp longer and stave off father time. 
The Boost Mental Alertness audio track is the perfect cocktail to enhance your mental focus, memory recall and ability to be decisive in key moments 
Once you program your subconscious for high sensory awareness, everything in your life will become easier to manage. This will result in a higher level of achievement, growth, and incredible triumphs.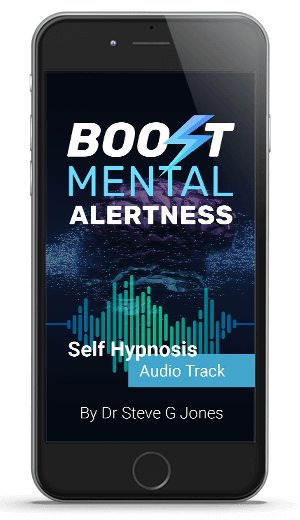 AUDIO TRACK 4
Double Your Productivity - Get More Things Done In LESS Time
Are you ready to be a productivity monster and thrive under pressure?
One of the essential habits of a millionaire is a "get stuff done" mindset
This track works in harmony with your brain to help you establish a blissful productive mindset… 
And transforms  your thoughts and actions into reality at an accelerated pace. 
A productive mindset is also linked with a vast number of other fantastic benefits.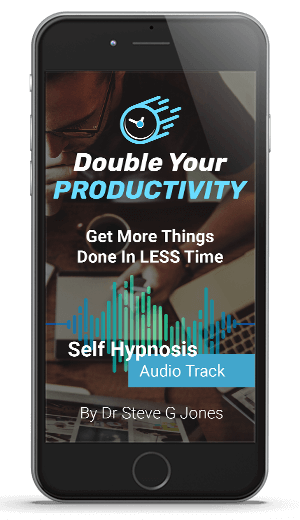 Like feeling happier...
Reducing compounding stress…
Greater success with money...
And delivering a colossal sense of accomplishment.
Get ready to put the fun in your day and THRIVE!
BONUS AUDIO TRACK
BONUS TRACK: Reduce Work Stress
A little stress can be a good thing. It keeps you focused and motivated and energetic as you go about your day.
However, When stress sets up a permanent camp, it can quickly escalate into a silent killer.
Ever-increasing demands, high workloads, and pressure to deliver can cause enormous worry and stress on the body.
Being stressed out doesn't have to rule your life…
This Self-Hypnosis Audio track is a fast and effective way to release all built-up stress and anxiety levels back to a healthy balance each night before you go to bed.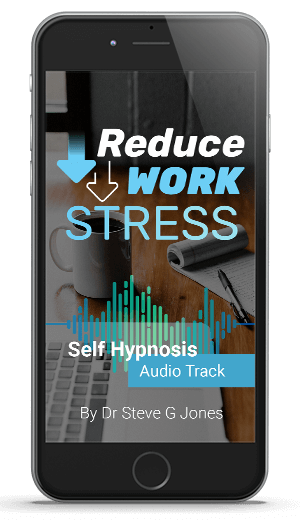 ...Plus, this unique track will also help improve the quality of your sleep. And make you feel happier and more relaxed as you go about your busy work life.
This premium program currently sells for $199.00...
Unleash Your Full Potential
BONUS TRACK: Reduce Work Stress
...But as a thank you for ordering "Maximize Your True Potential" today, I'm going to give it to you for the lowest price we have ever offered it, of just $47.
That's $152.00 OFF...
A Savings Of 78%!
YES Steve! I definitely want to take advantage of this one time only HUGE discount offer. Please add the above program to my order for a one time only payment of just $47.
ADD TO MY ORDER
(this course will automatically be added to your current order)
No thanks, just take me to the next step
(Warning: If you choose this option you might never see this one time only offer again and could miss out on this incredible discount opportunity.)
DO NOT CLICK THIS UNLESS YOU WANT TO CLOSE THIS PAGE FOREVER
ClickBank is the retailer of products on this site. CLICKBANK® is a registered trademark of Click Sales Inc., a Delaware corporation located at 1444 S. Entertainment Ave., Suite 410 Boise, ID 83709, USA and used by permission. ClickBank's role as retailer does not constitute an endorsement, approval or review of these products or any claim, statement or opinion used in promotion of these products.